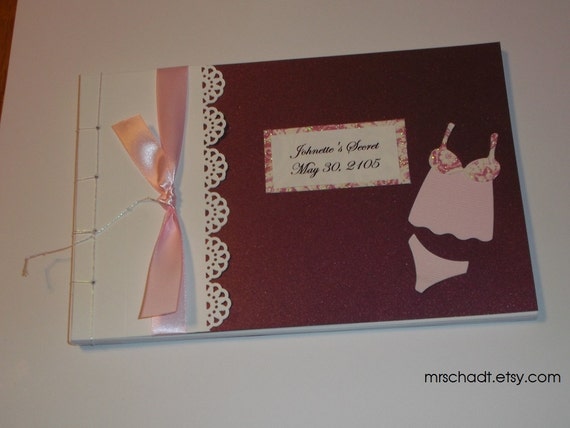 I recently had a request for a lingerie guest book album for a bridal shower. The colors were dark purple and pink. I used my cricut to create the cut outs for the lingerie.
Inside the pages are labeled "Best Wishes and Advice"
In all the years I've had custom request and making books, I don't know why I didn't make one of these sooner.
This is totally customizable in the shop. You can choose the main color of your cover and the color of the lingerie. Your ribbon color will coordinate and be the same as the lingerie color. And as always you have the option of the free name card on the front of guest book cover.
While I can't add the addition choice of page design without taking away the second color design option due to the set up of the shop through Etsy, feel free to convo me to choose another page design for your inside pages.
What do you think? Victoria Secret worthy?